Sweden German business day, material and presentations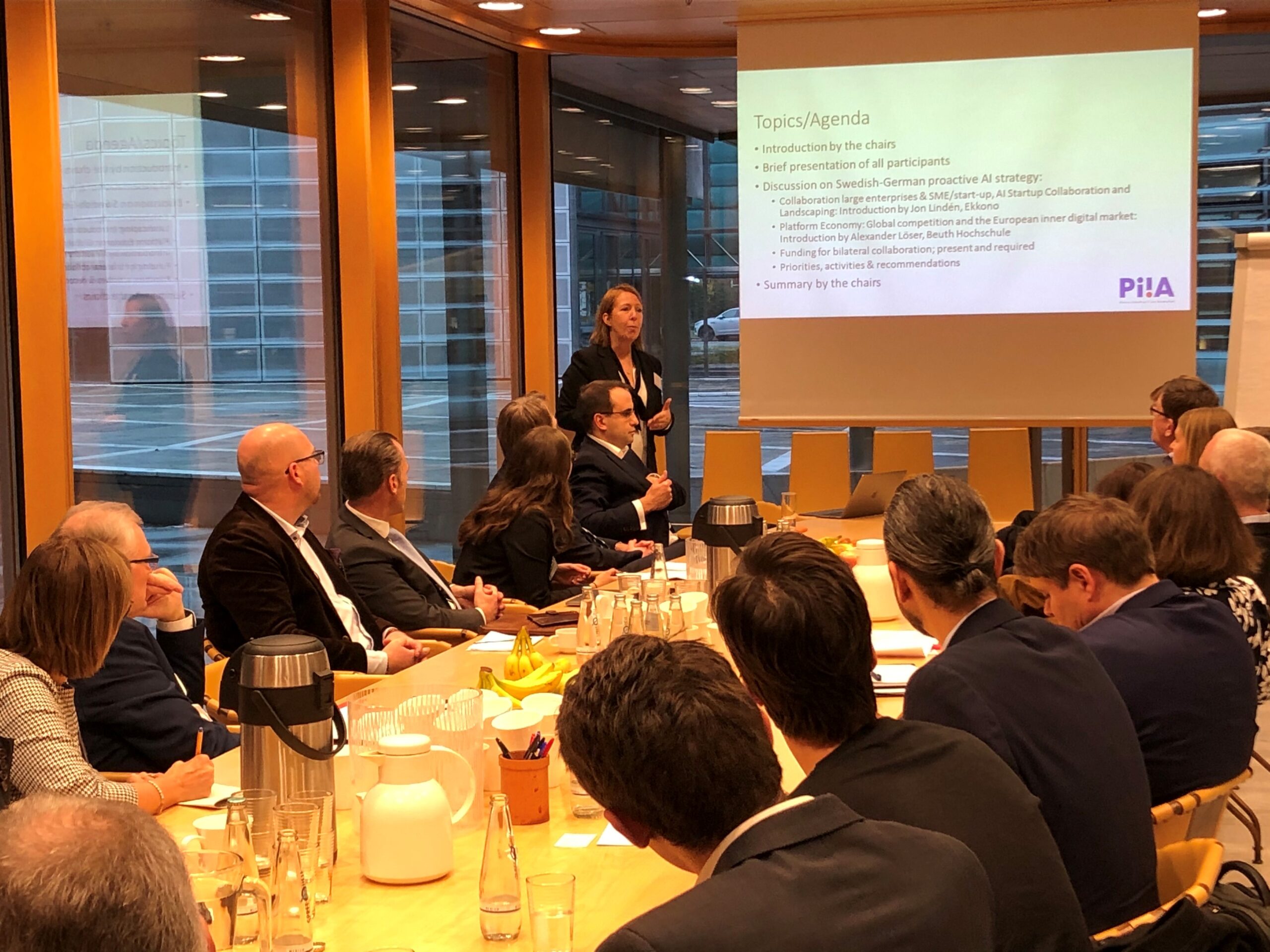 After a successful participation with Sweden Co-Lab as Partner Country at the Hannover Messe 2019 PiiA was asked to participate in Sweden Germany Business Day.
Malin Rosqvist from PiiA hosted a roundtable-discussion with delegates from both Sweden and Germany. Here's material from the discussion.
Presentations:
Other material:
To build on the momentum generated through collaborations and joint activities between innovative key companies and organisations from Sweden and Germany at Hannover Messe and the renewal and extension of the bilateral innovation partnership,  Swedish-German Business Day was arranged in Berlin on 21 November 2019 in Berlin.
Swedish-German Business Day is a forum where high level thought leaders from both countries give their input on how Sweden and Germany should collaborate in order to secure continued European competitiveness. Leading companies showcase their examples on how they contribute to the innovation agenda, fostering ongoing and identifying new collaboration opportunities between Germany and Sweden.
For more information, please contact:
Malin Rosqvist
Program strategist
malin.rosqvist@sip-piia.se